Planning Ahead for Your Hot Air Balloon Ride
We want you to enjoy your time with us. Below are a few things we want you to know about. 
When should I book? Plan ahead. Space is limited and flight availability does sell out. Oftentimes we can accommodate last minute reservations, but we highly recommend scheduling in advance.
Can the flight be canceled? Last minute cancellations are possible. The reasons for cancellations are always first and foremost in the interest in safety. There are conditions that balloons should not fly in and due to our changing weather environment these conditions are not known until the flight time. We do our very best to analyze the current and forecast conditions to determine if it is safe and prudent to fly. We never want to disappoint you with a cancellation, but we also don't want to disappoint you with a bad flight experience.

Please be prepared for possible flight cancellation even if we have you come out to the meeting site. If your flight is canceled, rebooking your flight to another date is the most popular option but you are also eligible for a full refund (gift voucher and coupons are not refundable). If you want a refund, please ask. We don't automatically refund upon flight cancellation.
What are the reasons the flight might be canceled? Ballooning is a fair-weather sport. Wind speed and direction are the 2 most common reasons for last minute cancellations. Balloons travel with the wind so fast winds cause the flight to end too quickly and nobody wants to go in a direction with no landing areas. Rain, low clouds, wildfire smoke, are all easy conditions to predict hours and possibly days prior.
What if I am driving from 2 to 3 hours away? Calling before you leave is always a good idea but sometimes the best we can say is we need last minute weather conditions and forecasts to really know if the flight will happen.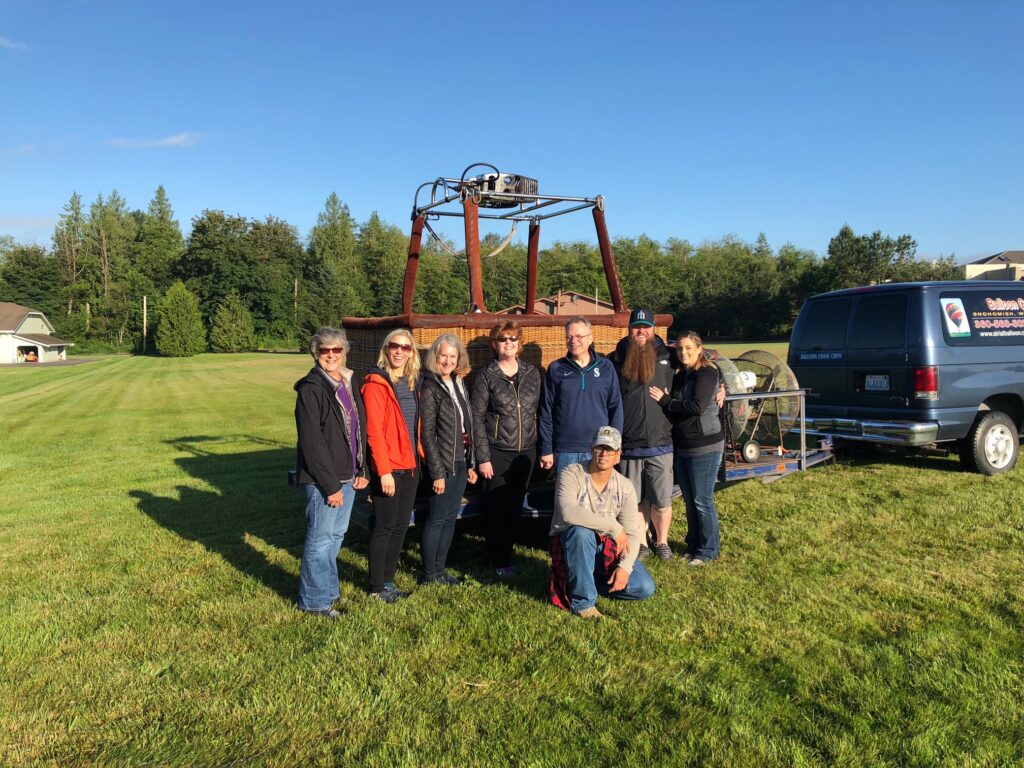 How much time should I allow for the whole experience? You should allow 3 hours for the entire experience, which includes check-in, flight decision period, driving to the launch site, the flight, driving back to the launch site and the post flight celebration.
Do I need to Check in with you the day of the flight? Most likely in the hours leading up to meeting time you will receive a text or email message from us about the status of your flight. We try to be proactive with weather alerts that could affect the flight. If you don't hear from us, give us a call. This will give us an opportunity to discuss weather conditions that may cause the flight to be delayed or canceled. Be sure to check your email and/or text messages to see if we tried to get last minute information to you before you drive out.
What to wear? Please dress for an outdoor adventure. Wear comfortable loose-fitting clothing. Dress in layers with long pants preferably. Wear comfortable closed-toed flat shoes (preferably sneakers).
Can I bring the little ones? We do not recommend balloon rides for children under 7 yrs of age or 40 inches tall. Trust us, we have been doing this for over 30 years. Kids don't like the burner noise, they cannot see over the basket edge, and they get very restless in the basket. Postpone their ballooning experience until they can understand and enjoy it.
Can we bring a bottle of wine or favorite beverage? Please don't. We don't recommend drinking and flying. It might sound like great fun but it's not. Additionally, we don't recommend drinking alcohol before the flight. It doesn't make for an enjoyable experience. Save it for the celebration after the flight. We'll buy the champagne!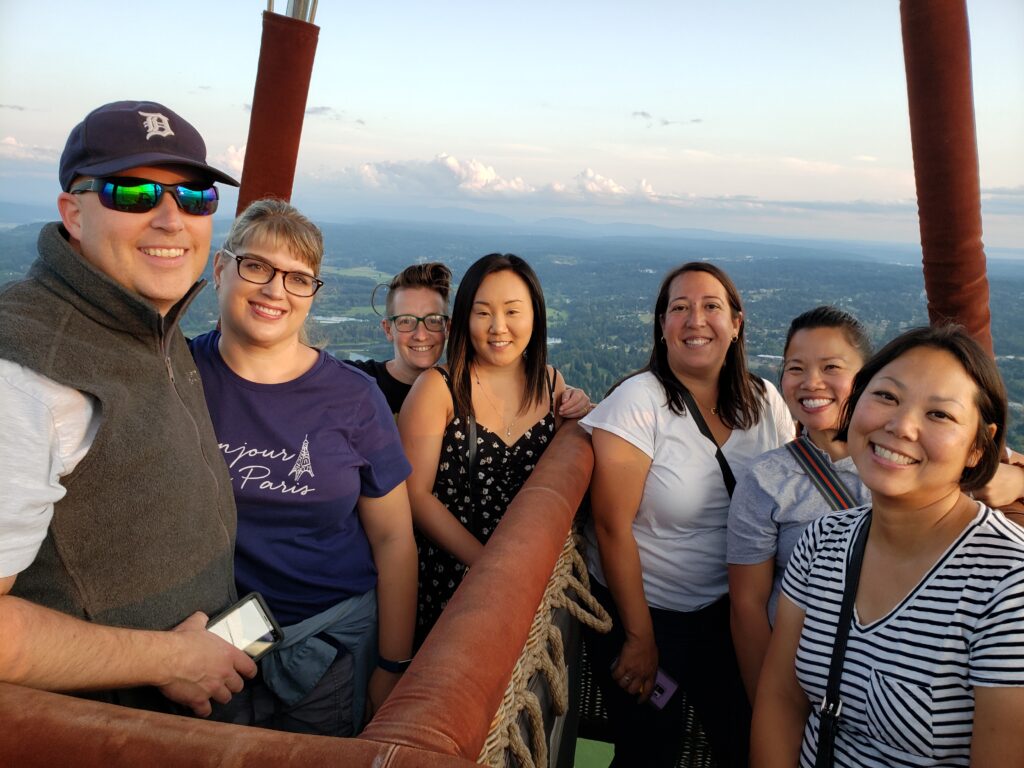 How do I get back to my car? There will be a chase vehicle that follows your balloon for the entire duration of the flight. Once landed and packed up our flight team will drive you back to our original meeting point.
Should we tip our balloon pilot and chase crew? Like all service providers, a gratuity is always appreciated. A typical tip would be 10% of the total price. You've heard it before, "If you like the ride, tip your guide". Tips are shared among the flight team and are greatly appreciated.
While the following items are not required, bringing them always makes your flight that much better.
Hat
Camera
Light jacket or sweater (leave the blanket home)
Sunglasses
Closed toe shoes
We look forward to seeing you and. For answers to specific questions, call, text or send us an email. We'll help you have the best experience possible.
I hope you enjoy your balloon flight.
Captain Bob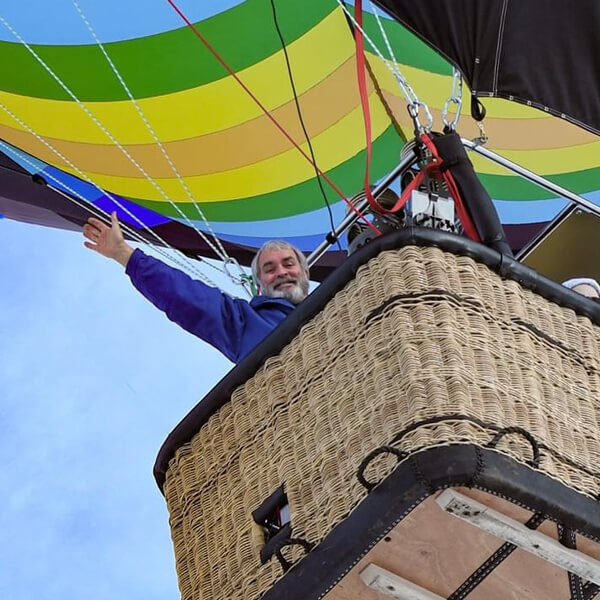 I'll be your pilot during your hot air balloon ride flight.  I'm here to make your experience a memorable one.
Take a Hot Air Balloon Ride - Snohomish Style